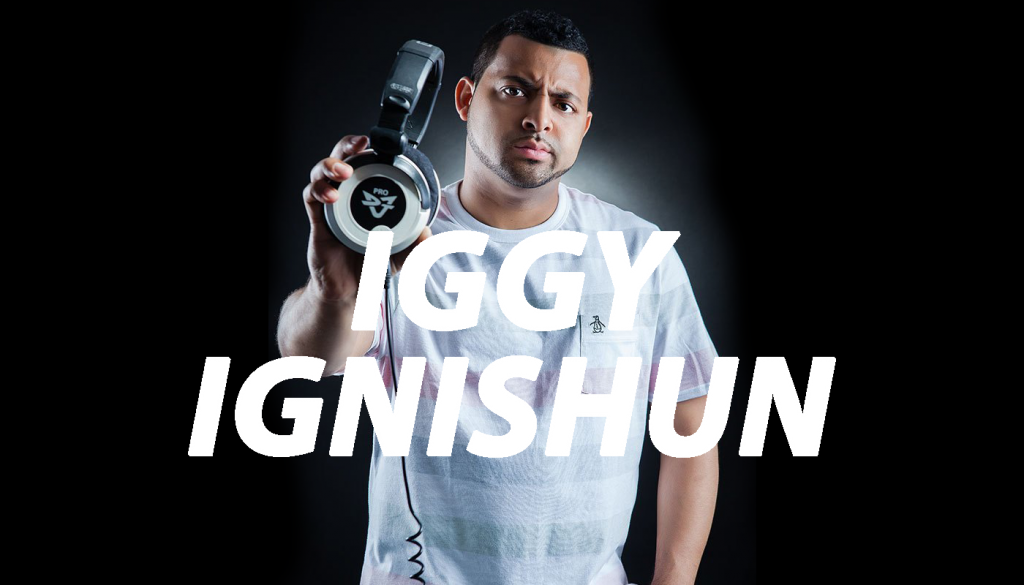 Where it all began
Since the Age of 14 IGGY IGNISHUN has been rocking parties all over the city. What started out as a hobby quickly turned into something more because the people demanded it. DJ IGNISHUN aka IGGY was asked to dj a house party back in 96 for free and from then the requests kept coming week in and week out, to the point were people were offering money for him to cancel free gigs. This encouraged Him to take this hobby more seriously.
DJing with such names as Camilo, Enuff, Cypha Sounds, Mike Sessions, Alex Sensation, DJ LOBO and more. IGnishun's talent is up there with the best of them. IGnishun has been in venues all over the city as well as Las Vegas,  Miami & Punta Cana, DR. While still being available for private parties his ambitions are to tour the world bringing the gift of music to all.
As the Years went by, his knowledge of music grew. Right now, IGGY IGNISHUN is capable of blending various genres of music to create a custom fusion of music needed for the party. A true party rocker IGGY IGNISHUN always adjusts to the crowd and party. Playing a Wide Range of music well and with skill. Some of these genres are classic to new House, Electro, HipHop, R&B, Soul & Funk, Reggae & Reggaeton, Latin and a wide range of classics & OldSchool music.
From East to West
On the pioneer side of things IGGY IGNISHUN has djed and opened up for heavy weight DJ's Kid Capri, Bobbito Garcia, Rich Medina, Tony Touch, DJ Spinna, Scram Jones, Just Blaze, Pete Rock, & Red Alert To name a few. This is a perfect example of the diversity that comes with IGGY IGNISHUN. A true party rocker at heart across all ages and genres.
Always on the hunt for a new remix and new versions of hits,IGGY IGNISHUN is able to provide time and time again a new experience for the party that will be remembered. Currently, IGGY IGNISHUN is working on bringing his fans more of his style of mixing with live shows and more venues.  His residency at the legendary APT78 in Washington Heights Friday & Saturdays  for 3 years, and Saturday night dj for 2 years after that, for a total of 5 years helped him cement his significance in uptown culture. Striving to bring content to more and more of his fans are coming to support and enjoy good music.
Discover my music, my inspirations
GO TO MUSIC